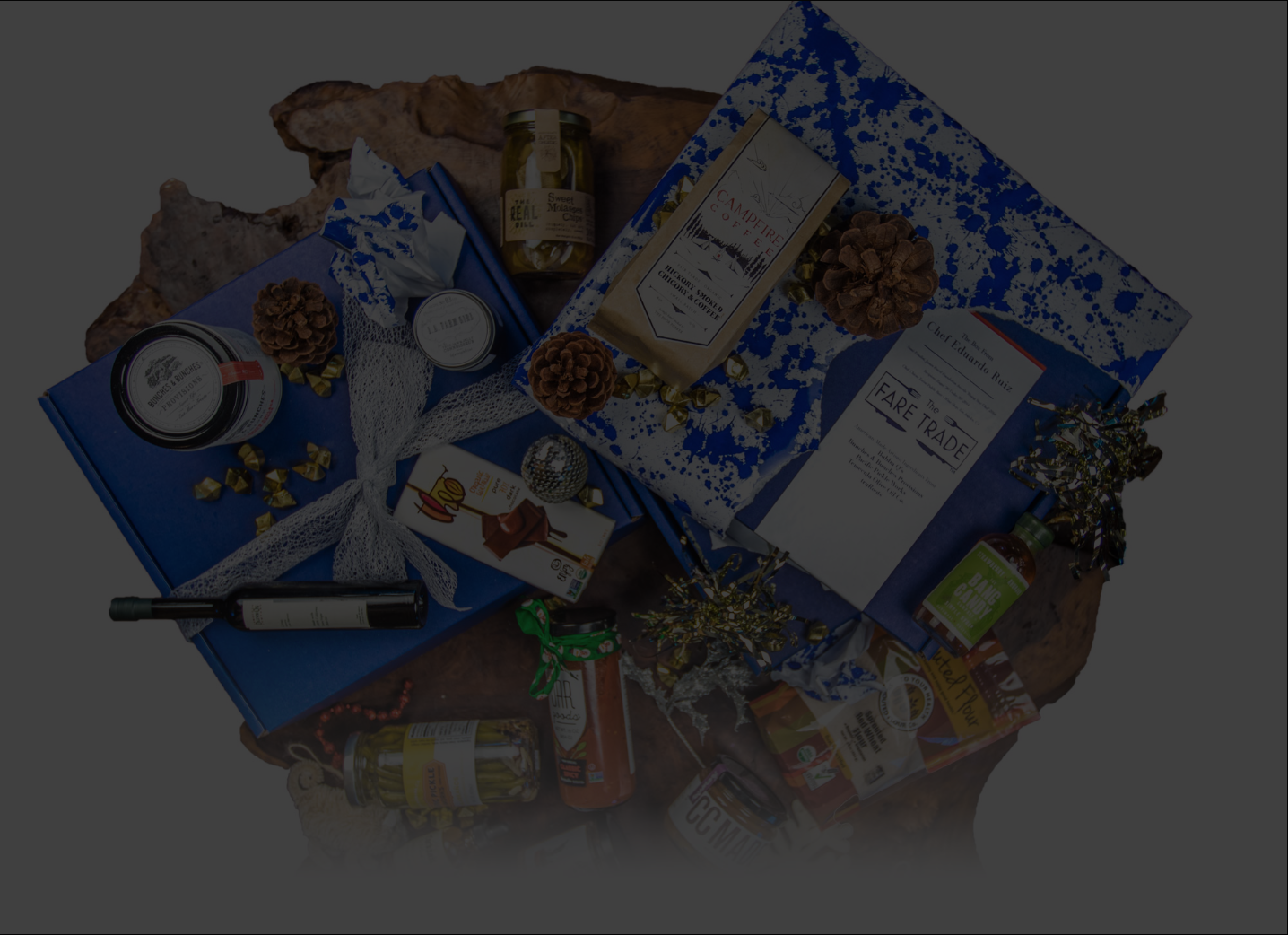 Custom Artisan Holiday Gift Box
American-Made Artisan Ingredients
The blends are a mix of fruits, nuts, herbs and vegetables that are sourced directly from farms around the Central Coast. This region is one of the largest agricultural areas in the United States, which allows Big Sur Salts to source and use the freshest ingredients available. That being said, the Central Coast is one of the only locations on the planet where this can be done to such high quality.
Always wanted to make kimchi at home but don't have the time to hit the books? Looking for a spicy seasoning to make anything taste great? This kimchi paste from Mama O's has got you covered! This is the ideal condiment for food lovers and novice cooks alike.
Bluegrass Soy Sauce is microbrewed in small batches using only whole Kentucky grown Non-GMO soybeans, soft red winter wheat, and the purest limestone filtered Kentucky spring water. Bourbon Barrel Foods ferment and age their soybean mash in re-purposed bourbon barrels. It's smoky and brothy with hints of oak and a mild sweetness reminiscent of fine Kentucky bourbon.
Recipes Featuring Your New Artisan Ingredients